TEAM BAYLISS
Wings Transport are very proud sponsors of Team Bayliss, consisting of Ironman triathlete duo Stephen Bayliss and his wife Bella, and not forgetting Charlie, the 'Iron Baby' who was born in August 2011!

Winners of 19 Ironman titles between them (with Bella accounting for 15 of the wins) the Iron Couple as they are known, continue to be a major force in Ironman competition. Consisting of a 2.4 mile swim, a 112 mile bike ride and finally a 26.2 mile marathon, the event requires huge determination, fitness and ability. Although based between their adopted home in Switzerland and their winter training base in Lanzarote, The couple are very proud indeed to count their respective Ironman UK titles as one of their greatest achievements.
Wings Transport are a long time, and very proud sponsor of Stephen and Bella and wish them all the very best of luck for the 2013 season and beyond.
For more information about Team Bayliss, take a look at the following links:
www.teambayliss.co.uk
.....................................
Bayliss Multisport Training - World Class Sports Coaching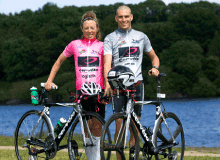 The 'Iron Couple'
Stephen Bayliss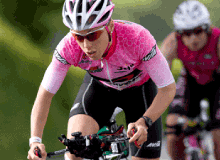 Bella Bayliss